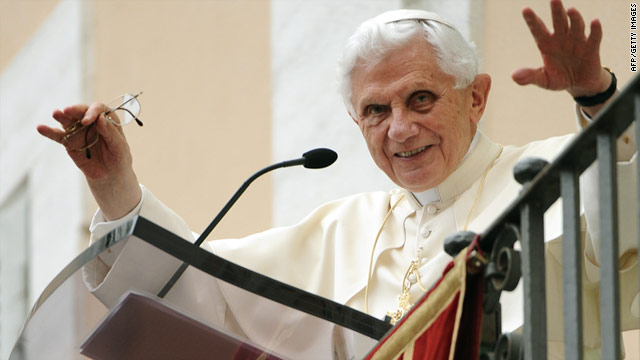 (CNN) -- Pope Benedict XVI called Sunday for an end to violence in Syria and Libya, encouraging followers and international organizations to help bring the bloodshed to an end.
"I renew to the Syrian authorities and population a pressing appeal for the re-establishment as soon as possible of living together peacefully," as well as an "adequate response to the legitimate aspirations of the citizens, respecting their dignity and for the benefit of the region's stability," the pontiff said, according to a CNN translation.
Eight babies die in Syrian hospital power cut
The pope said he was "following with strong concern the dramatic and growing episodes of violence in Syria, which have provoked numerous victims and grave suffering. I invite the Catholic faithful to pray so that the reconciliation efforts prevail over divisions and rancour."
"My thoughts also go to Libya, where the strength of the army has not resolved anything," Benedict added. "I exhort the International organizations and all of those politically and militarily responsible to relaunch with conviction and resolution the search for a peace plan for the country, through negotiations and constructive dialogue."