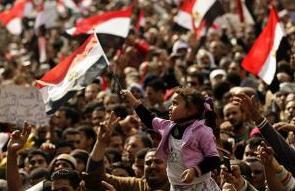 CAIRO - Egypt's finance minister said on Sunday the government would not sell any more state firms but also reassured investors that the state had no intention of nationalising companies, the state news agency MENA reported.
Some foreign and local investors have been worried by talk of populist policies since the uprising that ousted Hosni Mubarak, whose government pushed through a privatisation programme after 2004 that was heavily criticised.
Many ordinary Egyptians accused the government of selling state assets cheaply to allies of the former president and said the economic growth, which peaked at more than 7 per cent a year in recent years, had not trickled down to the poor.
"The government will not continue in its privatisation of any new state-owned companies and will not return to nationalisation as a general policy," the agency quoted Finance Minister Hazem el-Beblawi, who has earlier insisted the government was sticking to a market economy.
"The country is adopting a market economy direction in this period. That does not mean that the market can do what it wants. Working in a market economy requires protecting social dimensions," he said.