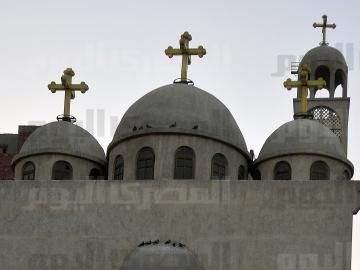 The three Egyptian churches took part Tuesday in the fourth session of a national dialogue presided over by Vice President Mahmoud Mekky.
The Orthodox Church was represented in the dialogue by Kamel Saleh, a member of the Millet Council, church sources said in a statement. The Catholic Church was represented by Bishop Rafiq Gereish, the church spokesperson, while the Evangelical Church was represented by Bishop Refaat Fathy.
The churches was invited to the dialogue on Tuesday and decided to participate, according to the sources, despite the unclear agenda of the dialogue. Church representatives had declined to take part more than once before.
The third session of the dialogue dealt with the appointment of 90 Shura Council members, with the presidential office calling on political parties and churches for nominations.
A month ago, the three churches withdrew from the Constituent Assembly. "The churches followed the Constituent Assembly's work closely and concluded that the draft constitution would not express national consensus and Egypt's identity," a statement said following the withdrawal.