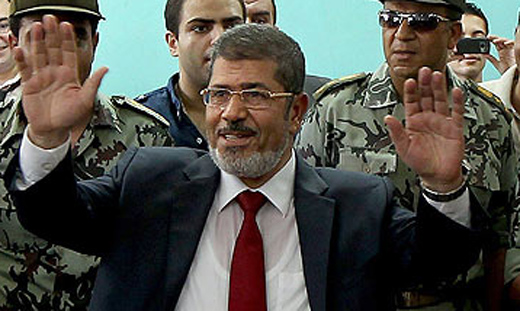 A leading opposition figure warned of more blood on the streets when Egyptians vote on a new constitution championed by Islamist President Mohamed Morsi.
This, amid a growing political crisis in the country.
In the referendum this Saturday and next, Egyptians must accept or reject a basic law that has to be in place before national elections can be held early in 2013.
This was an event many hope can steer the Arab world's most populous nation out of its turmoil.
At least seven people have died and hundreds have been injured in violence that erupted three weeks ago.
The violence was sparked by Morsi awarding himself sweeping powers to ram the charter through a drafting body dominated by Islamists and boycotted by the opposition.
Ahmed Said, a leading member of the opposition National Salvation Front, said pushing through the referendum with tension running high on the streets could provoke more violence as rival voters go to the polls.
"During the referendum, I believe there will be blood and a lot of antagonism, so it is not right to hold a referendum," he told Reuters.
Said, who also heads the liberal Free Egyptians Party, described the vote as too much of a risk with so much "bitterness" prevailing.
Despite a push for a "no" vote from the opposition, the measure is widely expected to pass given the well-organised Muslim Brotherhood's record of winning elections since the fall of Hosni Mubarak almost two years ago.
Many Egyptians, tired of turmoil, may simply fall in line.
The vote has proved hugely controversial, with supporters of the Islamist Muslim Brotherhood fighting in Cairo and other cities with members of the liberal, secular opposition.
The presidential palace, focus of mass street rallies, is ringed by tanks and huge concrete barricades.