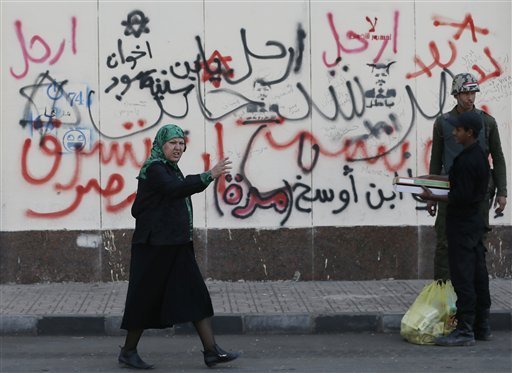 Egypt's official news agency says the nation's top prosecutor has reinstated the judge investigating last week's deadly violence between supporters and opponents of President Mohammed Morsi.
The question of who to blame for the deaths of at least nine people in the clashes has become a sensitive political issue.
The violence began December 5 when Morsi's supporters set upon opposition protesters outside the presidential palace, prompting hours of street battles between the two sides.
Morsi appointee Talaat Abdullah took Judge Mustafa Khater off the case Wednesday, but MENA says he reversed his decision on Thursday.
No explanation was given for either decision. Khater has released almost all suspects, citing lack of evidence.
The move angered Morsi's Muslim Brotherhood, which claims that most victims were followers.