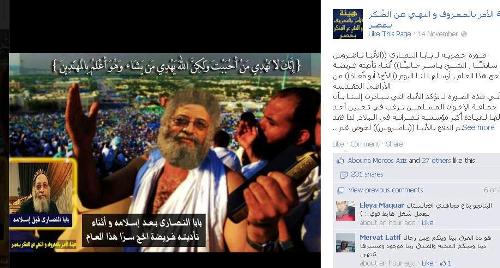 Page of "Commission for the Promotion of Virtue and Prevention of Vice" on Facebook has claimed that Pope Tawadros II has converted to Islam in secret, and traveled to Saudi Arabia this year in order to make hajj.
It added that the Pope was named "Abu Moaz" upon converting to Islam and he has joined Muslim Brotherhood group as well, which was the reason he "was chosen by MB to be the new patriarch".
Moreover, the page has published a picture claiming it's for "Abu Moaz" or Pope Tawadros making hajj in Holy Mosque in Mecca.