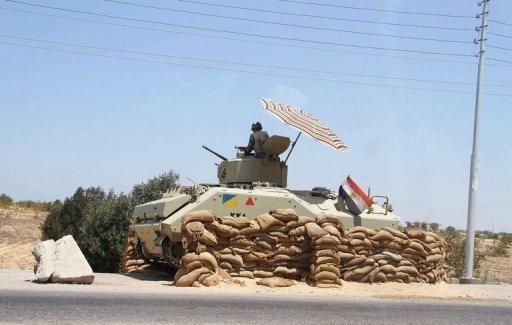 Nine Coptic families in Rafah asked troops that are stationed in the city to increase their numbers to protect their homes and businesses, a military source said Sunday. The souce said the army sent more armored vehicles and tanks in response.

The source added that President Mohamed Morsy gave orders to secure the city, especially the homes and property of Christians.

Also on Sunday, North Sinai Bishop Quzman denied news reports that there was a second shooting at a Coptic family's house in Rafah. He said the shooting took place when army troops pursued a car carrying weapons near the house.

Nearly 15 Coptic families had reportedly abandoned their homes in Rafah after unknown persons posted flyers demanding that they leave. Later, an unknown assailant fired at a Coptic-owned store. Acting pope of the Coptic Orthodox Church, Bishop Pachomius, condemned the events.

However, Bishop Quzman denied reports that the region's Copts had been forcibly relocated to Arish.