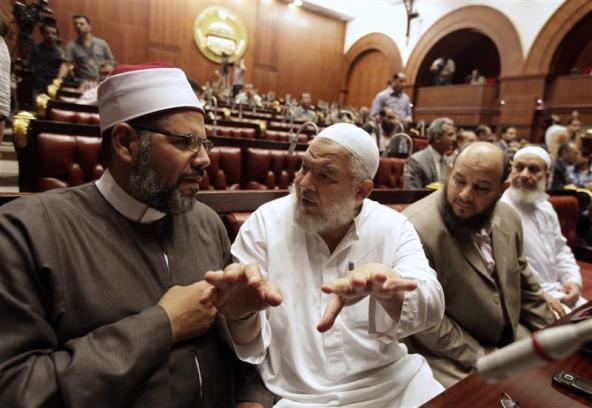 Former members of the now-defunct National Democratic Party have launched a campaign against Egypt's draft constitution.

The 'reject your constitution' campaign was announced on Sunday by a recently formed group known as 'The Parliamentarians'.

The campaign aims to expose the "dangerous" articles contained in the constitution currently being drafted by the Constituent Assembly.

Islamists had the final say on over 60 per cent of the articles in the constitution's first draft, said Mahmoud Nafadi, spokesperson of the group.

Nafadi added that another campaign would be launched on Friday called 'Judgment Day'.

"Judgment Day is a campaign to expose Morsi's failure to meet the promises he made in his 100-day plan and to call for the dissolution of the Constituent Assembly," Nafadi was quoted as saying by Al-Ahram's Arabic-language news portal.

The group said it hoped to counter the 'Know Your Constitution' campaign which will be launched by the assembly's Proposals Committee on Wednesday.

Omaima Kamel, a member of the committee, stressed that the campaign was aimed at everybody, not just members of the Freedom and Justice Party (FJP), the Muslim Brotherhood's political wing.

"Today [Sunday] the committee met with representative from the April 6 Youth Movement in addition to the FJP's youth wing, and is scheduled to meet with a number of NGO representatives as well," said Kamel, who added that these people would be arranging constitution awareness sessions in collaboration with members of the Constituent Assembly.