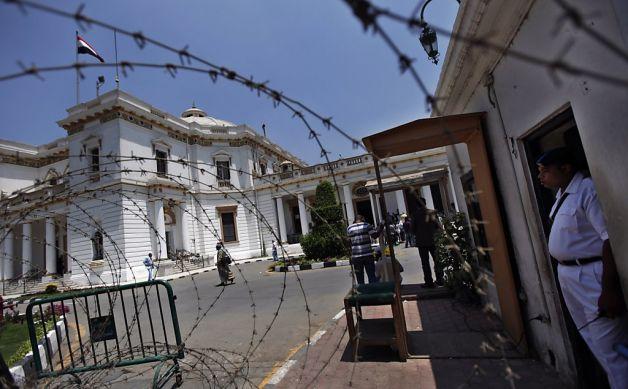 The Illicit Gains Authority referred former People's Assembly Secretary General Sami Mahran to criminal trial on Monday, on charges of amassing illegal wealth, estimated at LE22 million, through influence peddling.
The authority demanded that Mahran return the money in addition to a fine of LE22 million. It also decided to release Mahran on LE50,000 bail.
Authority President Assem al-Gohary told the state-run newspaper Al-Ahram that the Illicit Gains Authority has been investigating Mahran for over a year, and presented him with official reports over accumulating illegal wealth.
Al-Ahram also reported that Mahran held his position in the assembly until it was dissolved by the Supreme Constitutional ruling on 14 June declaring parliamentary elections unconstitutional. The secretary general is an administrative and unelected position that Mahran had held since before the fall of former President Hosni Mubarak.
The privately-owned newspaper Al-Tahrir reported in January that some of the assembly's employees accused Mahran of inciting the killing of protesters at the Cabinet building in December. The Cabinet building is adjacent to the People's Assembly.
Other employees staged a protest at the presidential palace in Heliopolis earlier this month demanding that Sami, who they say held his position for over 26 years, be sacked.
Men in plainclothes hurled stones at protesters from the top of the assembly's building before military forces violently dispersed the weeks-long sit-in outside the Cabinet, which was protesting the appointment of Kamal al-Ganzouri as prime minister by the Supreme Council of the Armed Forces.
Ganzouri had served as prime minister during the Mubarak era. At least 17 people were killed by the military during the clashes last December.