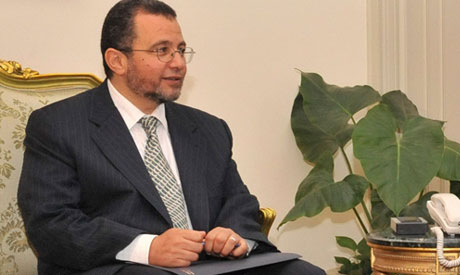 Egypt's newly appointed Prime Minister Hisham Qandil stated on Monday that he has chosen 70 per cent of Cabinet seats, and is presenting this list to President Mohamed Morsi on Monday.
The prime minister is undertaking negotiations on the formation of the new cabinet. He has reportedly interviewed more than 40 nominees. Discussions for the post of deputy prime minister for economic affairs are still ongoing
Qandil has also emphasised that if he interviewees a candidate, this does not mean that they will take the post. Rather, he will use the interviews, he said, to help him in choosing those of the best calibre in terms of experience, professionalism and motivation to do public work.
The final announcement of the members of the new cabinet is expected in the coming week.