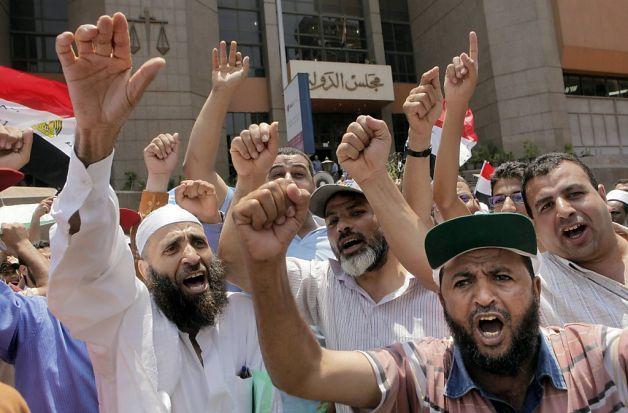 The State Council's Administrative Court on Monday set a 24 September date to rule on a request submitted by Muslim Brotherhood lawyers to change the judges in the Constituent Assembly case.
The panel has been considering appeals to dissolve the Constituent Assembly and develop new criteria for its formation.
At the beginning of the session, Mohamed Damaty, a member of the Lawyers Syndicate executive board, requested a confidential session on the grounds that he and the Brotherhood lawyers would speak about matters concerning the head judge, which was approved.
Less than 10 minutes after the session, the lawyers came out and said they asked the court for an adjournment to review the case documents, declining to give any further statements.
On 17 July, lawyers filed a request that the judges hearing the case be changed.
The lawyers claimed that the judging panel was not impartial because it had in the past ruled on a similar case. In April, the same group of judges ruled that the first version of the Constituent Assembly was unconstitutional for including members of the now-dissolved Parliament.
A judicial source said that if the request to change judges were accepted, the case would be transferred to another chamber where a new hearing would be scheduled.
However, if the request is denied then the court may hold an emergency hearing to study the case and possibly fine the lawyers who requested the change for delaying the work of the court, state-run newspaper Al-Akhbar reported.