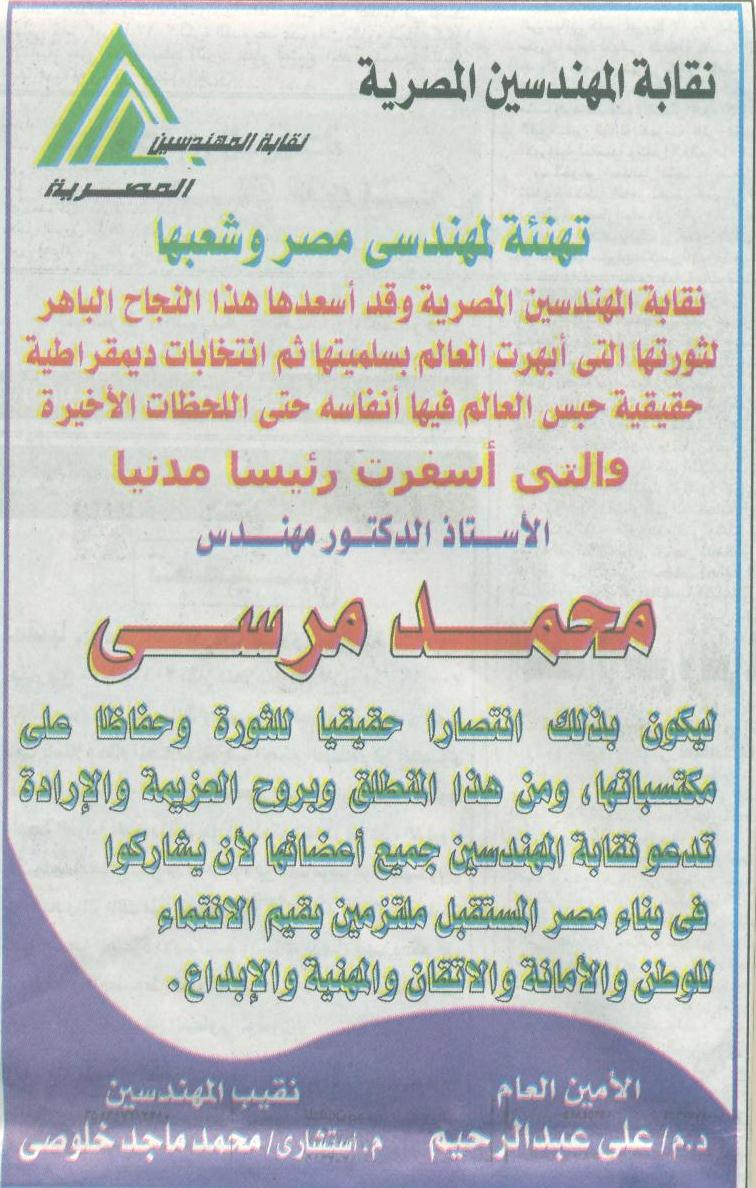 A number of engineers have denounced that Engineers Association has paid for an advertisement in Al-Ahram newspaper last Thursday to congratulate Mursy on the presidency of Egypt considering this an imitation for the acts of the dissolved Democratic National Party and a return to its hypocrisy and flattery.
It's worth mentioning that Majid Khulusi, Chairman of Engineers Association, is a member of Muslim Brotherhood.
On the other hand Dr. Yasser Ali, a spokesman for the presidency temporarily, has said in a press conference that Mursy refuses to hang his image in any institution or governmental agency, as people are mortal but Egypt will remain.