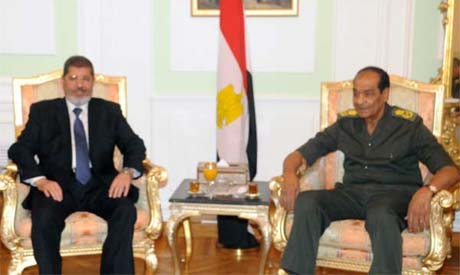 Farid Ismail, a member of the Freedom and Justice Party's executive office, stated on Tuesday that president-elect Mohamed Morsi will have the authority to appoint the cabinet and its ministers, with no interference from the military council.
The leading FJP figure stated that the party has not yet discussed the new cabinet, as this matter is "up to no one but Morsi."
Ismail also said in a press statement that the FJP, which dominated more than 40 per cent of the now-dismantled People's Assembly, will not make up more than 50 per cent of the cabinet.
Morsi was named Egypt's first non-military president-elect after narrowly beating off competition from his rival Ahmed Shafiq.