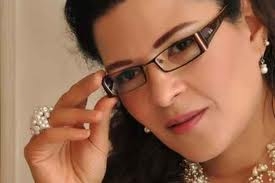 Egyptian writer Fatima Naaot said on her official page on Facebook that any president of Egypt after the revolution won't repeat the scenario of Mubarak as he has witnessed the anger of the Egyptian people except the religious governor as religious ruling permits killing any rebel!
She stressed that people can revolt against the next president no matter how unfair he is, and Tahrir square is there, but with the religious governor, revolutions is prohibited and rebels should be killed according to the Islamic Law.
Naaot pointed out to Gamal Abdul Nasser who had said: I've tried to deal with Muslim Brotherhood, but I found them after power at any cost, and when I criticized them, they tried to assassinate me.
She concluded: He who forces you to vote for him making use of your ignorance will always make sure you are ignorant to win, and he who pays you an electoral bribe will always make sure you're poor to need his bribe.