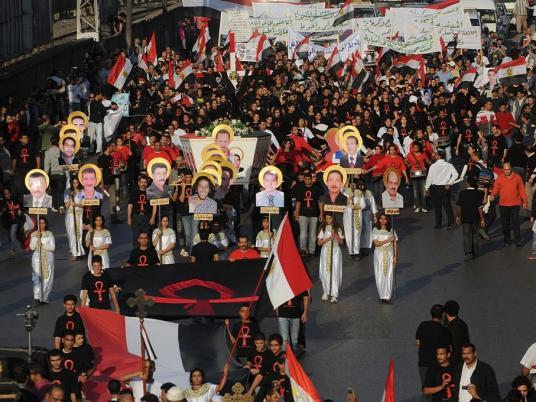 The family of Mina Daniel, a Coptic man killed in violence outside the Maspero state television building last year, found his name on a registered voters list for the presidential election set for Wednesday and Thursday.
The polling station where his name was found was located at the Ezbet al-Nakhl Youth Center in Cairo.
Sherry Daniel, the victim's sister, said her family found his name while checking the Presidential Elections Commission's website to find out how to cast their ballots.
"We entered Mina's ID number and were amazed to find his name was there," she said.
"It made us pretty sure that the elections will be fair," she added ironically.
Daniel's family sarcastically called on all of his friends and loved ones to see Mina while they voted. They said "the Presidential Elections Commission doesn't know about the Maspero incident."
In a Saturday press conference, commission Secretary General Hatem Bagato said death certificates with complete voter data should be provided to the commission so it can remove the names of deceased voters from the database. He also called on judges supervising the polling stations to check every voter's identification.