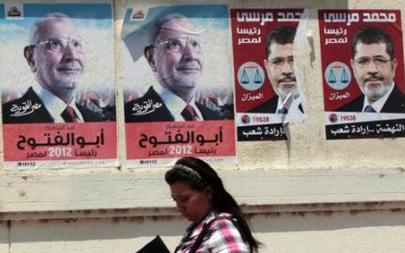 The Supreme Administrative Court has accepted the Presidential Elections Commission's appeal against a lower court's decision to halt the presidential elections.
This means the elections will go ahead as planned on 23–24 May.
On Wednesday, Banha Administrative Court in Qalyubiya Governorate cancelled the presidential election scheduled to take place in two weeks, saying that the bylaw issued by the Presidential Elections Commission (PEC) that calls on voters to go to the polls this month is illegal.
But Saturday's ruling the Supreme Administrative Court, headed by Judge Magdy al-Agaty, said that the PEC has the right to call voters to the ballots.
The court also approved the referral of Article 1 of Law 17/2012, which bans figures of the Mubarak regime from holding high public office, to the Supreme Constitutional Court.
Law 17/2012 bars certain officials — those who served as president, vice president or prime minister in the 10 years prior to former President Hosni Mubarak's ouster on 11 February 2011 — from holding in high positions in government. It also applies to anyone who served in top posts in the now-dissolved National Democratic Party.