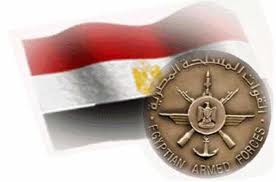 The Supreme Council of Armed Forces has issued a statement on its Facebook page titled "What do they want for Egypt?", a message for all Egyptians.
It said Military has received a lot of insults from the sit-in next to the Ministry of Defense. And they refused to move to Tahrir square or on the side of the road to open the way.
Armed Forces has dealt with the protesters as Egyptians while they repaid by refusing and threatening everywhere in addition to Media and internet. And some people used verses from the Koran calling for jihad. They are trying to push the Armed Forces to clash with the protesters.
The statement explained that it is clear that incidents of Interior Ministry and Mohamed Mahmoud street had come to disrupt the parliamentary elections, and this time it is to disrupt the presidential election and prevent the formation of the founding committee of the constitution, which SCAF will never allow.