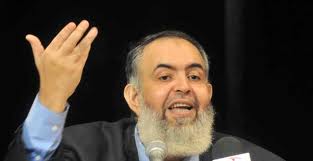 MP Mohammed Anwar al-Sadat, the head of human rights Commission of People's Assembly invited the excluded presidential candidate to call his supporters to break their sit-in in front of the Ministry of Defense and move back to Tahrir square in order to avoid other attacks by those who seek escalation with the military.
Sadat added that many others inside and outside Egypt hope that the Army starts shooting Egyptians. They try and plan to provoke the army to start this clash which will make Egypt collapse and the Egyptians regret they made this revolution.
Sadat said that no one can differentiate between Abu Ismail supporters and the others in Abbasya. Abu Ismail is the only one to influence his supporters to move back to Tahrir square to prevent more bloodshed.