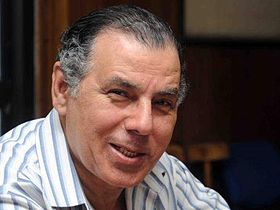 Aboul Ezz al-Hariri, candidate for the presidency said they've failed to unite the youth of the revolution. He added that Abdul Moniem Abul Fotouh won't support this initiative as he gave his word to the General Guide of Muslim Brotherhood, and he have been always supporting them.
On the other hand Khalid Ali, the candidate for the presidency, said he launched the initiative 10 days ago to unite the youth of the revolution to support one candidate, but he couldn't and he will continue his electoral campaign with his supporters until the end.
Ali told Al-Jazeera Live Egypt, that all the candidates have equal opportunities. He added he will make a surprise in the elections.