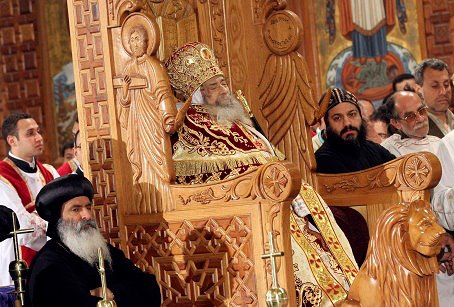 Sohag Diocese held a memorial ceremony for His Holiness Pope Shenouda III in St. Mark church in Sohag, in the presence of hundreds of church members.
The celebration started with Vespers prayers, followed by reading some nuggets of wisdom that were written by His the Pope Shenouda III, and then they listened to some spiritual hymns.
Abba Bakhoum, bishop of Sohag said that another memorial service will be held on Tuesday and all churches in Suhag will pray a mass next Wednesday which the entire congregation is invited to attend.