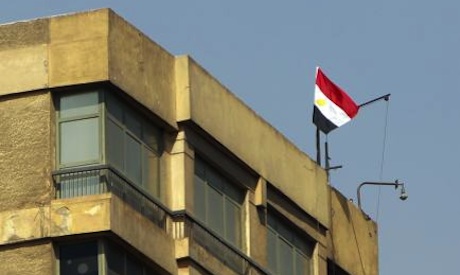 The new location of the Israeli embassy in Egypt is yet to be determined as Egyptian authorities will not have a say in choosing the location of the mission, reliable diplomatic sources revealed.
The sources, who spoke on condition of anonymity because they are not authorised to speak to the media, said the Egyptian security apparatuses would only have to approve the new location.
Hundreds of demonstrators broke into the Israeli embassy, which was previously located in the 20th and 21st floors of a residential block which overlooks the Nile river in Giza, on 9 September following an million man march by revolutionaries held in Tahrir Square.
The old Israeli embassy was evacuated later and the Israeli ambassador to Cairo had not been able to find new headquarters for the mission.
The unprecedented attack on the mission of the Israeli government has slightly strained diplomatic ties between the countries.
Furthermore, the same sources downplayed the visit of an Egyptian delegation to Israel on Sunday to discuss economic ties between the two countries. They said the several-day visit would only see discussions focus on the 2005 agreements for Qualifying Industrial Zone (QIZ) signed between Egypt, Israel and the United States, however, political ties would not be not be deliberated.