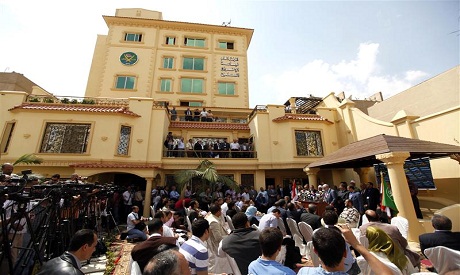 The Muslim Brotherhood Guidance Office will meet Friday to discuss potential presidential candidates, a senior member has told Ahram Online.
The move comes amid growing pressure from its youth wing to back Abdel-Moneim Abul-Fotouh, who was expelled from the group in June when he announced his intention to stand for president.
The meeting heightens speculation that the group may reverse its decision not to nominate a member for the presidency. Deputy Supreme Guide Khairat El-Shater is a strong potential candidate.
The source, who spoke on condition of anonymity, said supporting a presidential candidate "is not a retreat from our former position, but rather a reaction to the ruling military council's refusal to allow us to form a new government."
Guidance Office member Mahmoud Hussein revealed at a public meeting with students in Assiut on Tuesday that the "Brotherhood may have to name an official presidential candidate."
From March 2011 until February 2012 the group made it clear that there would not be a Muslim Brotherhood presidential candidate.
Members of the Brotherhood's youth wing are planning to protest in front of the group's headquarters on Wednesday to demand clarity on the group's position on this issue.
At present, any member who expresses support for a candidate not endorsed by the leadership, including Abul-Fotouh, will be expelled.