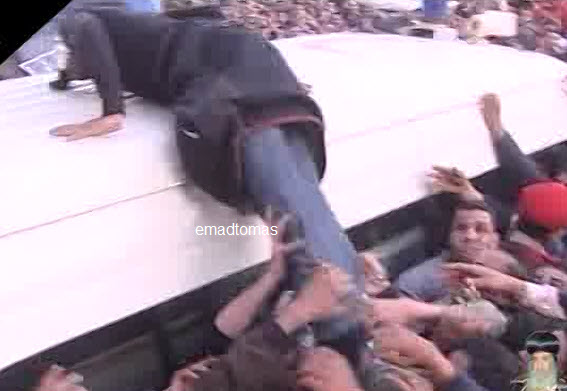 Terrible organizational chaos swept the monastery of St. Bishoy as a result of the excess numbers of people at the moment the Pope's body arrived as many of them were trying to reach the ambulance carrying the body.
Security and Scouting members failed to help the ambulance which was carrying the body of the Pope access, while a young man jumped over it. A number of monks could hardly carry the coffin into the monastery.
Some scuffles have happened between some angry young people and members the military police who tried to prevent those young people from entering the monastery.