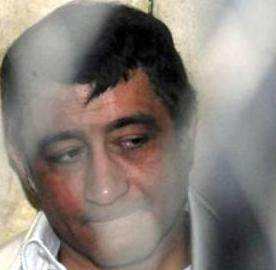 CAIRO - A Cairo court has issued an order to freeze all assets of Egyptian steel magnate Ahmed Ezz, a close associate of ousted President Hosni Mubarak who is also being investigated for graft, state news agency MENA reported.
"Supported by the Cairo Criminal Court...a decision has been approved to freeze all funds and property of businessman Ahmed Ezz," said the MENA report.
Ezz, who quit his senior role in Mubarak's National Democratic Party during anti-government protests that unseated the president in February, has been detained since Feb. 17 pending his trial on suspicion of wasting public funds.
"Graft has been attributed to Ahmed Ezz, (due to) the exploitation of his influence and powers as a leading National Democratic Party and former member of parliament in achieving great wealth," the MENA report added.
Ezz is one of several Egyptian businessmen and former officials being investigated for corruption since the uprising.