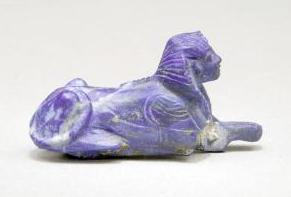 CAIRO - New York's Metropolitan Museum of Art has agreed to return to Cairo 19 artefacts dating back to the time of ancient Egypt's teenage king Tutankhamen, the state news agency MENA said on Saturday.
Egypt has been pushing for the repatriation of major pharaonic treasures it says were plundered by foreign powers, including the Rosetta Stone now in the British Museum and Queen Nefertiti's bust from Berlin's Neues Museum.
The agreement between the New York museum and Egypt's antiquities council on the return of the artefacts was signed in November after a series of negotiations, MENA said.
The objects, added to the Met's collection in the early 20th century, include a bronze dog only two centimetres in height, and part of a sphinx-shaped bracelet once owned by the niece of Howard Carter, the British archaeologist who discovered Tutankhamen's tomb, MENA said.
The artefacts will arrive in Cairo on Tuesday, Mohamed Abdel Maksoud, head of the Supreme Council of Antiquities, was quoted by MENA as saying, and will be put on display at the Egyptian Museum.