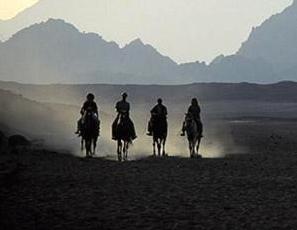 Egyptian police Saturday said that they have arrested an Israeli who illegally crossed into the Sinai peninsula on a motorbike.
The police officers say the 46-year-old Israeli set off a police chase when he rode into the Sinai Saturday. Police are questioning him, but say he might have strayed into Egypt accidentally.
The police officers said they could not be identified by name because of security regulations.
African migrants frequently try to cross into Israel in search of work. An Israeli reporter making a documentary was arrested in Egypt for several days last month after trying to cross into Israel with a group of migrants.