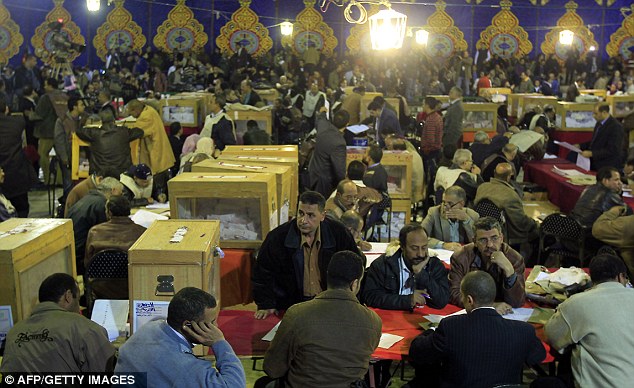 An Egyptian judicial official says a top elections official in charge of overseeing the vote on a contentious draft constitution has resigned citing health problems.
The resignation of Zaghloul el-Balshi, who is secretary general of the election committee, comes days ahead of a second round of voting. The referendum came under fire after the country's Islamist leaders dismissed criticisms of the draft and rushed it to a vote, and many judges and others have refused to be involved in supervising it.
El-Balshi had also previously threatened to boycott supervising the vote following deadly clashes between liberal and Islamist demonstrators earlier this month.
The official spoke Wednesday on condition of anonymity because he was not authorized to talk to the press. The Egyptian media has reported El-Balshi has undergone eye surgery.