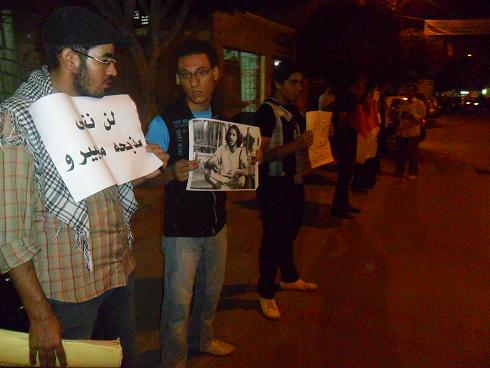 Mina Fathi, rapporteur of revolution against silence coalition told Copts United that a huge number of Islamists belong to Muslim Brotherhood and the Salafis have assaulted their anti-constitution peaceful demonstration in Al-Fashn city, Beni Suef.
He added that those Islamists have detained many of his colleagues, whom their place is currently unknown.
It's worth mentioning that April 6 movement, popular current and People's Socialist Alliance have participated in the demonstration, in addition to a number of civil parties including: Free Egyptians, the Constitution, the Delegation, the Assembly, and Nasser's.