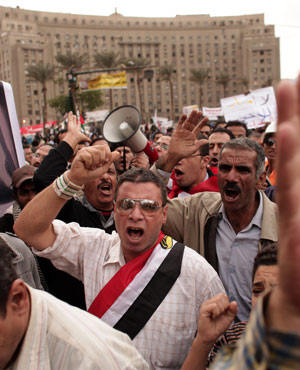 Fresh opposition protests are to be held in Cairo on Tuesday over a draft constitution shaped by Egyptian President Mohamed Morsi's Islamist allies that looks on track to be adopted this weekend.
Much of the judiciary is also stepping up its challenge to Morsi's authority and the proposed charter, which is being put to voters in a split referendum held last Saturday and the coming Saturday.
A group of top judges on Monday announced it would boycott supervision of the second round of the referendum. And a protest by hundreds of prosecutors forced the prosecutor general appointed last month by Morsi to tender his resignation.
The fierce opposition underlined a split in Egyptian society over Morsi and the draft constitution