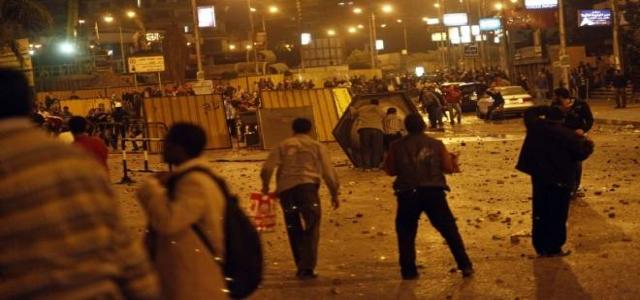 Egypt Freedom and Justice Party organizes a news conference for families of all those killed or injured in recent bloody clashes outside Itehadia Presidential Palace, in which 11 Egyptians died – 10of whom are Muslim Brotherhood youths, and more than 1000 were injured.
The Freedom and Justice Party (FJP) Secretariat in Cairo is to hold a press conference tomorrow for the families of the martyrs and wounded who fell in tragic Itehadia Palace attacks that claimed the lives of more than ten martyrs and injured more than 1000 demonstrators in violence directed against supporters of President Mohamed Morsi in front of the Presidential Palace.
Most of the martyrs and the wounded in those barbaric attacks were members of the Muslim Brotherhood and the FJP, in addition to journalist Husseini Abu-Deif who was shot dead by thugs from among the ranks of opponents of the President as he stood among pro-Morsi demonstrators covering the clashes.
In a statement to Ikhwanweb, Manal Abul Hassan, Secretary of FJP Women's Committee in Cairo, said: "Brotherhood martyrs and wounded who fell in violent attacks against unarmed Muslim Brotherhood demonstrators have been completely ignored by the media which cast no light on their tragedies.
"I call on all Egyptian and international media to attend the press conference and look at the details of what happened and statements and testimonies about Itehadia Palace events."