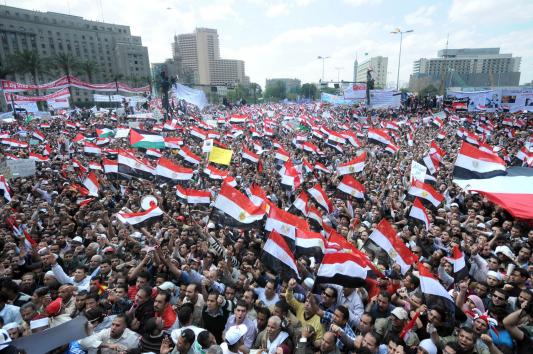 The Egyptian army has postponed a meeting it had called to bring together various sides to try to defuse the country's political crisis.

The announcement on national television gave no details but the opposition coalition had been expected to take part.

Calm has returned to Cairo after Tuesday's rival demonstrations but tension is still high ahead of a planned referendum on a new constitution.

President Mohammed Mursi's opponents suspect him of wanting to dictate an Islamist agenda.

"Mursi has lost his legitimacy, just as Mubarak did. There is blood between him and us. The Muslim Brotherhood are carrying out "political prostitution", on both a national and an international level, with (underhand) dealings and betrayals," said one protester in Tahrir Square.

Mursi supporters also turned out in the capital and other cities such as in Alexandria.

They want the referendum to go ahead while the president's critics want it postponed; judges say most will refuse to oversee it.

Mursi has tried to allay fears by annulling a decree boosting his powers.