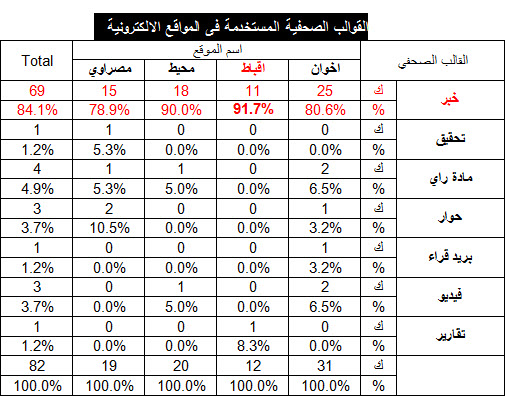 Human rights report issued by Eye Media Observatory Project about the Egyptian media during the current transitional Period has mentioned that Copts United has published the greatest number of news about democratic transition in a prominent place, which reflects the interest of the website in such issue.
Furthermore, Copts Untied has published the highest number of news among the other Egyptian website with a percentage of materials over 91%.
This report included four Egyptian websites: Ikhwan online, Moheet, Masrawy, and Copts United.