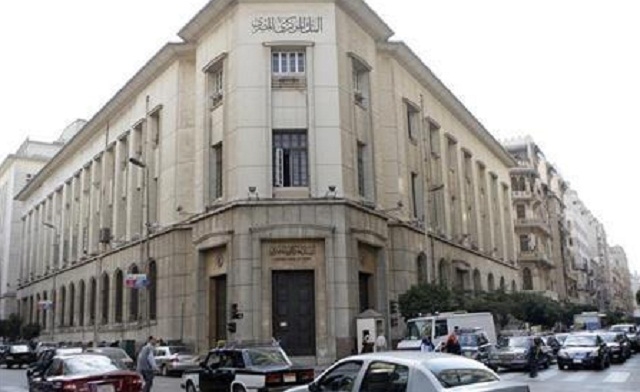 Egypt's central bank kept interest rates on hold on Thursday, saying inflation could tick higher and warned that political turmoil could hurt the economy, after fierce overnight clashes killed seven people.
Economic growth remained feeble and could take a further knock, the bank noted in a statement issued on its website after two days of violence over President Mohammed Mursi's decision to expand his powers and push through a constitution opposed by liberals.
Egyptian officials said seven people had been killed overnight and 350 wounded in the violence.
The bank's Monetary Policy Committee (MPC) left its key overnight lending rate steady at 10.25 percent and the overnight deposit rate at 9.25 percent after its regular meeting.
"Given the balance of risks surrounding the inflation and gross domestic product outlooks and the uncertainty at this juncture, the MPC judges that the current key Central Bank of Egypt rates are appropriate," the bank said in its statement.
The committee noted that consumer prices rose 6.7 percent in the year to October, after a 6.2 percent increase in September, blaming this on a rise in the price of cooking gas cylinders, due to bottlenecks in distribution, and on an increase in school tuition fees.
Sporadic increases in food prices also contributed.
It said a further rise in international food prices seemed less likely but the "re-emergence of local supply bottlenecks and distortions in the distribution channels pose upside risks to the inflation outlook".
It said Egypt's growth was still feeble in the July to September quarter. A "nascent" economic recovery was based on a more buoyant construction industry, the bank said, but noted continuing weakness in manufacturing and tourism.
"Looking ahead, the current political transformation may continue to have ramifications on both consumption as well as investment decisions, adversely weighing on key sectors within the economy," the bank said.
Egypt has endured two years of turmoil on its streets and bickering between politicians as it seeks to build a new, democratic nation after Hosni Mubarak's 30-year autocratic rule was brought to an end in February 2011 in a popular revolt.
"The MPC will continue to closely monitor all economic developments and will not hesitate to adjust the key Central Bank of Egypt rates to ensure price stability over the medium-term," the bank said.