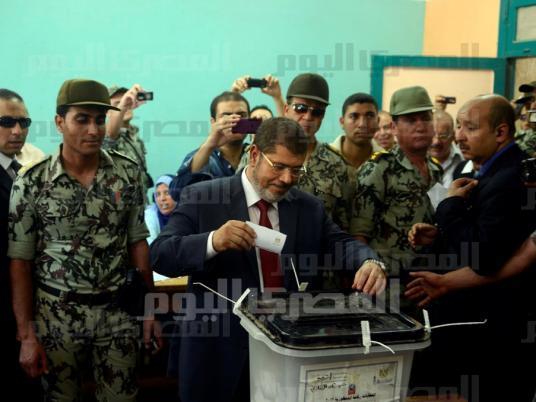 Legitimacy in democratic societies is from the ballot box only, said a Cabinet statement released after a meeting on Wednesday.
In the statement, the Cabinet called on "all parties to stick to dialogue," as the only way that "should prevail in our new democratic society."
"Breaking legitimacy, using violence or assaulting properties as a method to impose will should be strictly confronted by the law," it added.
The statement also said that "the government is keen on the right of peaceful protest and the protection of peaceful protesters," adding that, "all factions have the right to oppose or support the new constitution for the democratic transition we've been passing through, so we would get used to power transfers and dialogue between rulers and opponents.
"Everyone should realize the critical economic and social circumstances the country has been through, which requires achieving political stability as soon as possible," the statement said. "There should be an appropriate atmosphere for economic stability and hence social justice, for which citizens aspire."
Several political forces staged mass rallies on Tuesday, which headed to the presidential palace to reject the constitutional declaration issued by President Mohamed Morsy on 22 November, and the constitution referendum slated for 15 December.
Meanwhile, hundreds of protesters are still protesting in Tahrir Square with the same demands.