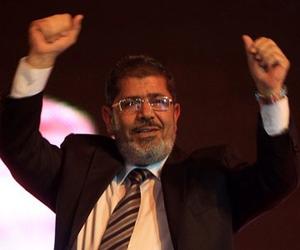 Egypt's stocks plunges on Monday with the country's political crisis still unfolding, as most analysts have predicted.
Egypt's benchmark EGX 30 fell 1.43 per cent to 4824 points. The broader-based EGX 70 index also saw a decline by 0.82 per cent.
Around 83 listed stocks are suffering losses on Monday, headed by heavyweight shares Orascom Construction Industries (OCI) and Commercial International Bank (CIB) that both tumbled by 1.67 per cent and 1.03 respectively.
"Today's losses were quite predictable; as yesterday's slight gains were simply illogical and were due potentially to new investors entering the market", Issa Fathy, vice president of the securities division at Cairo's Chamber of Commerce, told Ahram Online.
The current the constitutional crisis is expected to lead the stock market to further losses and shrinking trade volume for the rest of the week.
Trade volume remains eerily low, standing at a mere LE226 million on Monday, as analysts expect further economic volatility.
"Investors are still wary of the political situation in Egypt, and trade volume might reach its lowest rates by the end of the week", added Fathy.
The poor performance of most of the traded sectors following yesterday's slight gains, disappointed observers that thought that president Morsi's call for a constitutional referendum on 15 December could boost trade volume and overall stock market performance.
Several Egyptian political parties and groups have announced their intention to march to the presidential palace on Tuesday to voice opposition to President Mohamed Morsi's recent decisions and the date that has been set for a nationwide popular referendum on Egypt's draft constitution.
"The end of this current political crisis is a prerequisite for economic recovery, and the current political uncertainty only adds to the distrust and lack of credibility in the Egyptian Market", explained Issa.
Real estate stocks continued its stumble, meanwhile, with market giant Talaat Mostafa Group Holding Company (TMGH) dropped by 1.52 per cent for the day; and Palm Hills by 2.56 per cent.
The telecom sector, on the other hand, registered relative gains, as Orascom Telecom Holding (OTH) rose by 0.29 per cent despite its decline on Sunday.