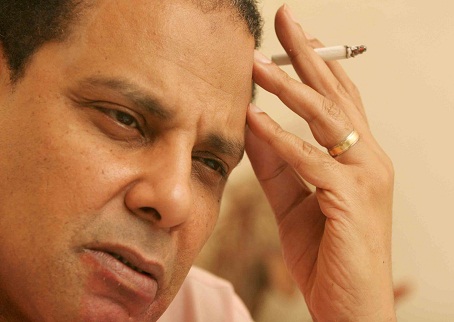 Egyptian writer Alaa al-Aswani has strongly denounced the constitution draft. He posted on Twitter saying: Morsy, your constitutional declaration is void as well as your constitution and its referendum.
Al-Aswani promised that this dictatorial constitution will fail as well as the regime of the "General Guide".
He said that However Mubarak had the strongest regime among the Arab countries, he couldn't confront the revolution, and so would MB.
He announced that he is not going to participate in the "void referendum", but through comprehensive and general strike along with besieging the presidential palace in order to force Morsy to listen to the people's demands.
He said that MB is ready to forge the referendum results in case it came against their very will.