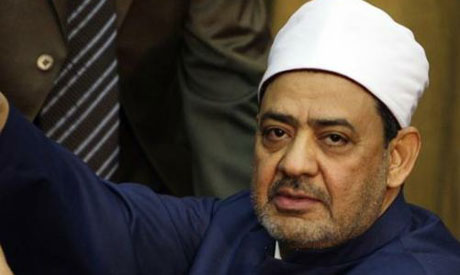 Egypt's Grand Imam of Al-Azhar University Ahmed El-Tayeb and a number of notable political figures have agreed to launch an initiative to handle the current crisis, concerning widespread dissent over the newly announced draft constitution and attempt to reach a consensus.
On Monday, El-Tayeb met with a number of Constituent Assembly members, including the head of the Assembly, Judge Hossam El-Gheriany, former presidential candidate Mohamed Selim El-Awa, and Al-Azhar advisor to the grand sheikh, Judge Mohamed Abdel Salam.
El-Tayeb announced that this was done as an effort to "bridge the divide," currently experienced by a number of political and judicial forces over the new constitutional draft.
He further added that additional members will be invited to the initiative in an attempt to reach a consensus in the near future.
President Mohamed Morsi called for a national referendum on the draft on 15 December, 2012.