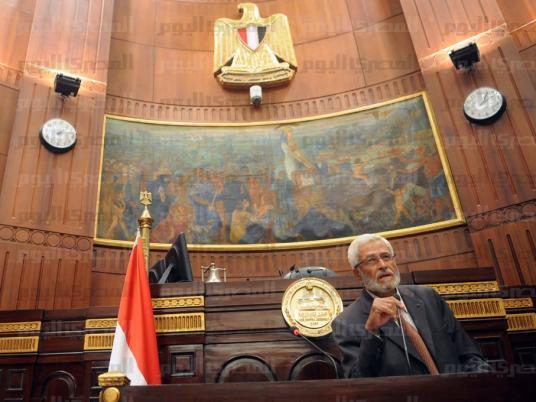 The national Public Prosecution decided Sunday to poll heads, deputies and assistants of prosecution offices around the country to determine their willingness to supervise the public referendum vote on the recently drafted constitution, which will be held on 15 December.
President Mohamed Morsy called for a vote on the constitutional draft after receiving it from Hossam al-Gheriany, the head of the Constituent Assembly, on Saturday. Civil forces — including leftists, liberals, secularists — and Christians have objected to the draft's lack of protection for personal freedoms, and many had withdrawn from the body before it approved the constitution.
Adding to the recent tensions, several courts and judicial authorities staged an open-ended strike against Morsy's 22 November constitutional declaration, which made immunized his decisions from legal challenge.
Judges have threatened to not supervise the referendum, but have not clarified a unified stance on the issue.