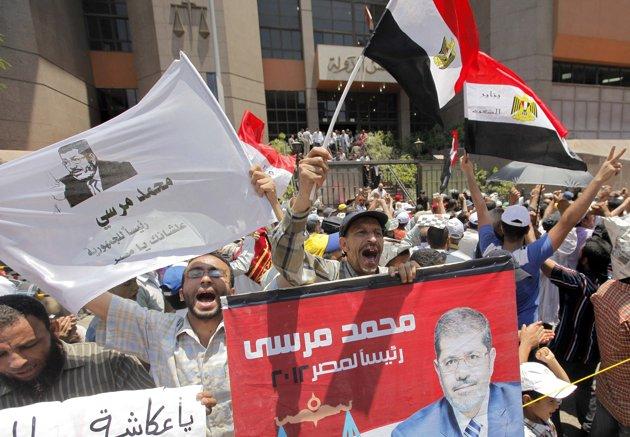 The Muslim Brotherhood in Alexandria is calling for three marches to take place on Wednesday after sunset prayers in support of President Mohamed Morsi's recent constitutional decree.
"The marches will kick off from the El-Saea Square, Sidi Besher and El-Qaed Ibrahim Mosque in support of the president's recent decree, which is in favour of the revolution," said Anas El-Qadi, the Muslim Brotherhood's spokesman in Alexandria.
The marches will move through the city to engage in dialogue with people about the benefits of the constitution decree, according to El-Qadi.
The Muslim Brotherhood had cancelled their planned demonstration in Cairo on Tuesday, declaring they wanted to prevent any bloodshed that might result from clashes between their supporters and the opponents of Morsi's constitution decree. More than a hundred thousand protesters took to the streets, filling Tahrir Square and its neighbouring streets on Tuesday in protest at the constitutional declaration.
Meanwhile, members of the Muslim Brotherhood took part in demonstrations in several governorates around Egypt, outside the capital.
The Nile Delta city of Mahalla witnessed clashes between Morsi's supporters and opponents in front of the office of the Muslim Brotherhood's Freedom and Justice Party (FJP).