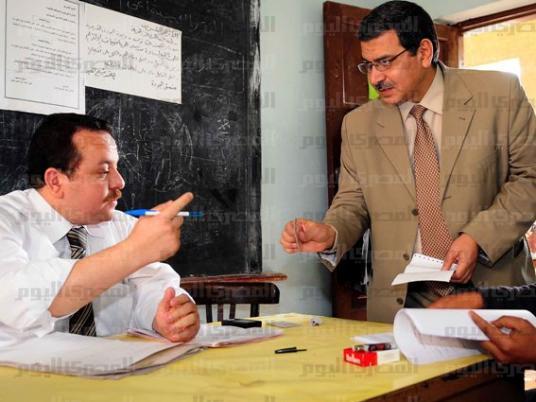 Al-Ahram state-run newspaper said on its website Thursday that Journalists Syndicate head Mamdouh al-Waly is attending the Constituent Assembly session Thursday to vote on the final constitution draft, whereas the Orthodox Church reiterated that it had definitively withdrawn.
Waly's presence and voting on the draft is expected to cause a storm of controversy, especially after the Journalists Syndicate board decided to pull him from the assembly in protest of its unbalanced formation.
Bishop Paula, the Orthodox Church representative who resigned from the assembly, said the church did not authorize any member to vote on its behalf on the new constitution.
Assembly member Mohamed al-Sawy had said in a statement that he represents the church after its members withdrew.
"I do not think such a statement could be made by [Sawy]. I am afraid the statement has been attributed to him by mistake," Paula said.
Responding to assembly chairman Hossam al-Gheriany's call for the withdrawing members to return, Paula said: "Why should we come back? How can we vote on articles we have not discussed. We abstained from attending after we discussed only 14 articles of the first section [of the constitution] due to the way the sessions were run.
"We know already the result of the vote because of the unbalanced formation of the assembly. The result is settled whether we go or not," Paula added, referring to the assembly's Islamist majority.
"We will not return, although there have been attempts to [urge] us to meet with members of the assembly and to negotiate on controversial articles. Successive events prevented us from doing that after what happened last Friday," said Paula.
Paula added that the efforts were halted due to his health and the president's constitutional declaration.