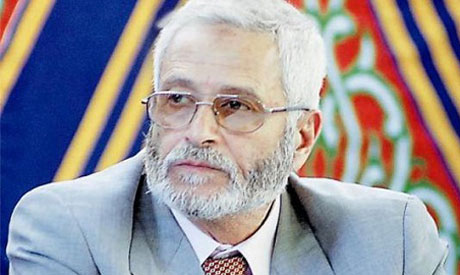 The head of Egypt's Constituent Assembly, Hossam El-Gheriani, said the final discussion of the draft constitution will be held tomorrow, calling on members who withdrew from the assembly to rejoin it.
El-Gheriani prompted current members to contact withdrawing members and make an effort to bring them back in, also calling on substitute members to attend the "honourable" event.
The constitution drafting process is widely seen as being monopolised by Islamists.
An array of liberal, leftist and rights groups are attacking the draft constitution for what they allege is a disregard for basic rights and a clearing of the way for an autocratic system.
Recently, representatives of journalists, farmers and the Church withdrew from the assembly saying draft articles ignored their proposals and were unrepresentative of Egyptians at large.
A number of other figures, including former presidential candidate Amr Moussa and the assembly's previous spokesperson, Wahid Abdel-Meguid, have withdrawn for similar reasons.
Egyptian President Mohamed Morsi issued a constitutional declaration last week that gave immunity to the beleaguered Constituent Assembly from potential dissolution by order of the Supreme Constitutional Court.
Nationwide protests against the declaration, which included other privisions centralising power in Morsi's hands, were staged Tuesday — some leading to violent clashes between supporters of the president and protesters.
Many political groups have started an open-ended sit-in in Cairo's iconic Tahrir Square until their demand that the declaration be revoked is met.