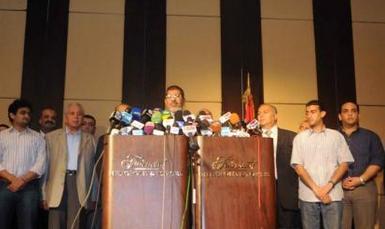 President Mohamed Morsy has ordered a 15-percent increase in pensions and salaries of government employees, as well as another increase in social security, from LE200 to LE300 to take effect in July.
Acting presidential spokesman Yasser Ali said Morsy discussed the program of his first 100 days with Prime Minister Kamal al-Ganzoury, Defense Minister Hussein Tantawi and all the ministers
"The also meeting addressed commodity supplies, Nile water quotas, subsidies, the national coalition and the issue of Egyptians stranded in Benghazi," said Ali.
He also said the president is settled on the requirements for his presidential and ministerial teams, but has not contacted any candidates. "There is no deadline for the formation of the new government. It will take some time," he said, adding that the current government will remain until a new one is formed.