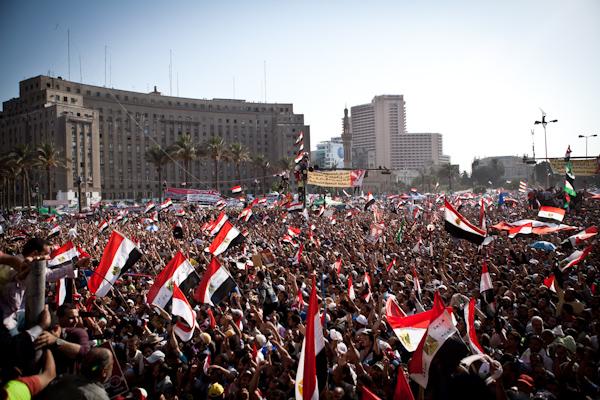 The liberal Free Egyptians Party has announced it will launch a series of talks with other parties on holding a conference on national reconciliation. Cultural, social, economic and political figures would be invited.
Party chief Ahmed Saeed said in a statement Wednesday that the initiative aims at unity and overcoming negative conflicts that resulted from electoral rivalry among national groups.
The critical phase Egypt has been through requires everyone to forget about differences and narrow personal interests, Saeed said.
He urged Egyptians to unite to achieve change, the revolution's demands and comprehensive reform, including a purging of corruption from the former regime.
Saeed said the top priorities for the near future are writing the new constitution, respecting the law and judicial rulings, and separating religion from policy.
Saeed called on all political forces to fully respect the election results and give President-elect Mohamed Morsy the chance to fulfill his duties as president in an atmosphere of reconciliation and mutual confidence.
He said the call for national reconciliation is based on a feeling that the country needs to draft a new political and social contract with rules that govern relations between the opposition and the majority.
All parties should respect political differences and competition for the sake of Egypt's interests.