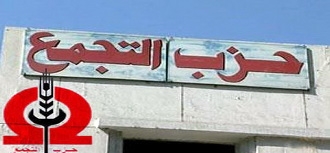 Gathering Party denounced in a statement the shameful manipulation by Muslim Brotherhood of the nation and its future, by insisting on using its majority in parliament to draft the Egyptian constitution that fits them, which is against the interests of the religion and the nation.
The Party explained that MB want to put an article in the constitution that prevent any decision by the Constitutional court to dissolve the Parliament and start new elections, as they know they will never achieve the same success again in another elections.
It is worth mentioning that two of MB leaders: Dr. Essam al-Arian and Hussein Ibrahim has participated in the meeting that lasted seven hours between the Supreme Council of Armed Forces led by Field Marshal Tantawi and leaders of parties represented in Parliament, and announced in a press conference their approval to select members of the founding committee for drafting the Constitution from outside of the parliament. But everybody was surprised when MB ordered its members in the Parliament to refuse this agreement!