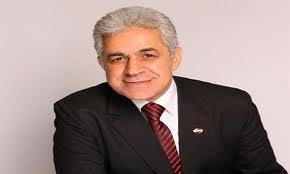 The presidential candidate Hamdeen Sabahi said that Egypt with its position and value won't accept to have conflicts with another Arab country, and we won't accept to cut off our relations with any Arab country, but we can't also tolerate insults from them.
Sabahi explained that the dignity of Egypt is represented by the dignity of its citizens at home and abroad, and thus we can't accept any insult to an Egyptian citizen abroad.
He added that he did not want to escalate the situation with an Arab country such as the Saudi Arabia, especially with the common interests between the two countries, but as the Saudi Arabia has made a decision to withdraw its ambassador for consultation, Egypt has to do the same and immediately.
Sabahi pointed out to the need to have a connection between officials of the two countries aiming at overcoming the crisis speedily and fairly. He demanded an Egyptian team to participate in the investigations with al-Gizawy.