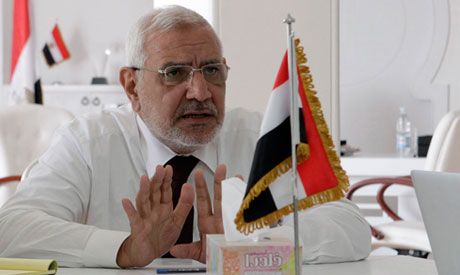 The Salafi Nour Party announced its official endorsement of presidential candidate Abdel Moneim Abouel Fotouh Saturday evening.
Nour Party authorities arrived at the decision to support Abouel Fotouh after voting during a meeting on Saturday, according to a Nour Party source. Among the top-ranking members, he said, eight of the eleven supported Abouel Fotouh, the remaining three were in favor of candidate Mohamed Selim al-Awa.
The parliamentary body of the party voted in favor of Abouel Fotouh, while the rest were spit between Awa and Muslim Brotherhood candidate Mohamed Morsy.
Members of the Alexandria-based ultra-conservative movement Salafi Dawah also voiced their support for Abouel Fotouh after an internal vote. Abouel Fotouh took 121 of the members' votes, Morsy 26, and Awa 3.