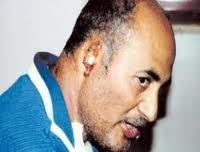 Criminal court of Qena acquitted last Sunday the accused of cutting the ear of a Coptic man called Ayman Tharwat Demetry and caused him permanent deformity as well as burning his house.
The story had begun on March 2011 when the police was reported that many people has gathered in front of Ayman's house and attacked him cutting his ear after they heard that he had a romantic relationship with a Muslim girl.
Two bearded men were arrested and accused of the above mentioned charges, but the court ruled that they were innocent.