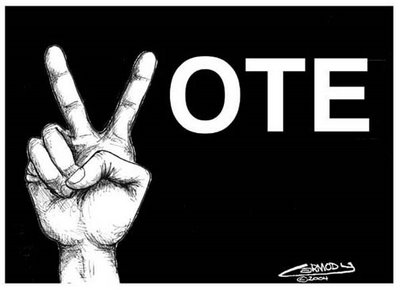 The students of the third year of Faculty of Arts, Journalism department, Beni Suef University have made a poll for 500 students at the university from faculties of Arts, Law, Commerce, veterinary medicine, medicine, pharmacy, science and education. It aimed at discovering how they want their president.
45% of them said they want a civilian president while 29% said they want a military president.
17% chose Hazem Abu Ismail and 15% chose Abdel Moneim Aboul Fotouh then Amr Moussa, Salim Al-Awa, Ahmed Sahfik, Hamden Sabahi and Hisham Albastawisi.