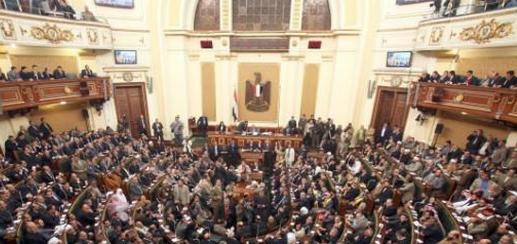 A People's Assembly committee on Wednesday approved in principle a bill that would grant comprehensive amnesty to people suspected or convicted of political charges under toppled President Hosni Mubarak.
The proposed pardon, approved by the Constitutional and Legislative Affairs Committee, would apply to convictions handed down between 6 October 1981 — the date of Anwar al-Sadat's assassination — and 11 February 2011, when Mubarak resigned.
MP Amer Abdel Rahim of Jama'a al-Islamiya's Construction and Development Party filed the bill. Abdel Rahim said the draft law would benefit those who had been imprisoned merely for voicing opposition to the former regime and who were subjected to exceptional tribunals that lacked guarantees of due process.
According to the draft law, an inclusive amnesty would be granted for felonies and misdemeanors committed or attempted for political motives.
It applies to those convicted or awaiting trial during the aforementioned period, as well as those accused of aiding them or covering up their crimes.
If the legislation is passed into law, within a month following its enforcement the attorney general would be required to publish a list of those pardoned in the state's Egyptian Gazette, an official publication for new laws, the bill stipulates.
Those omitted would have the right to complain to the attorney general through their respective trial courts a month after the list is published, the bill reads.
The attorney general would decide on the complaints within two weeks, and refer them, in case of rejection, to any of Cairo's criminal courts, which would issue their verdicts within two months.
The committee will discuss the draft law next week. The government will also be given time to propose its own version of the law.