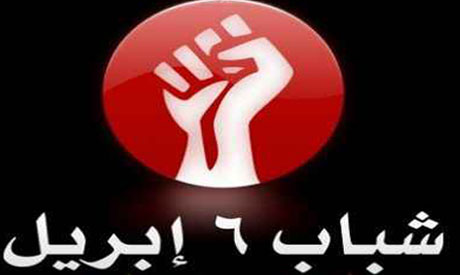 The April 6 Youth Movement (Democratic Front) has called for the amendment of articles 28 and 60 of the constitutional declaration issued by the Supreme Council of the Armed Forces (SCAF) in March 2011.
Article 28 deals with the method of electing the president and article 60 deals with the formation of the constituent assembly tasked with drafting Egypt's new constitution.
In a statement issued on Monday, the group called for the dismissal of the newly formed constituent assembly and its replacement with an assembly more representative of the diverse nature of Egyptian society.
The group expressed concern over how the Muslim Brotherhood – the largest group in parliament – and the SCAF have managed the transitional process since the revolution started and warned against the portrayal of the Brotherhood as the sole representative of the revolution and the Egyptian people.
The group stressed that it is not "the time for blaming any single party for the difficulties the country is facing and that the country needs to pass this phase safely."
Within the last 48 hours, several liberals and leftists elected to the constituent assembly on Saturday have withdrawn in protest at what they see as the unfair distribution of assembly seats to those of Islamist orientations, particularly the Muslim Brotherhood and the Salafists.